The steps for creating a password through the MyGlue Chrome Extension is a comparable experience to the MyGlue web app.
Creating passwords
Open the MyGlue Extension and click Create Password.
Complete the remaining fields and click Save.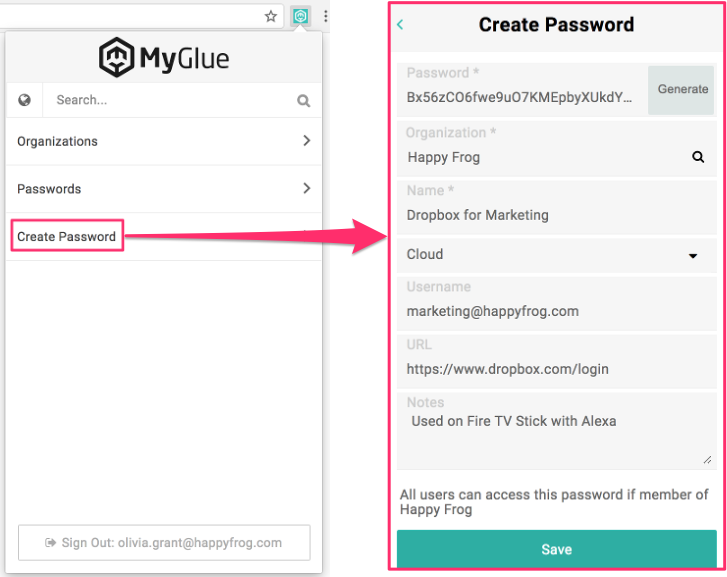 Important. You will not be able to specify security settings when using the extension to save a password. Any passwords created from within the extension will default to the security settings established by your IT Service Provider.

Please use the web app to change the security settings of a particular password.
Managing passwords
At some point, you will need to edit or delete a password. These actions are only available by opening MyGlue directly, or via the extension by clicking the View in MyGlue button. This opens MyGlue where you can sign in and make your changes. Any changes in the web app are immediately reflected in the extension.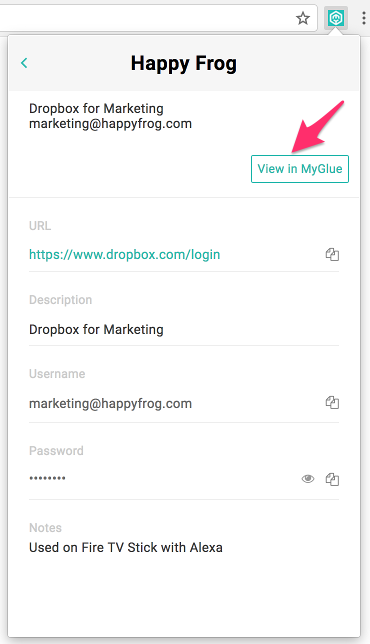 Next: Browse related articles