Follow these simple steps to sign in to your MyGlue account via the MyGlue Extension.
Before you begin
You should have already received an invitation email prompting you to activate your user account. If you still have a pending invitation, you will need to access the link in the email before you can sign in.
If you are an auto-provisioned user, your ITG administrator will have sent you a MyGlue Account Identifier. You will need to enter this Account Identifier to sign in.
Signing in
From Chrome, Firefox or Edge, click on the MyGlue icon in your toolbar to display the login dialog in the extension window. Select your account's location, enter your email address, and click Next.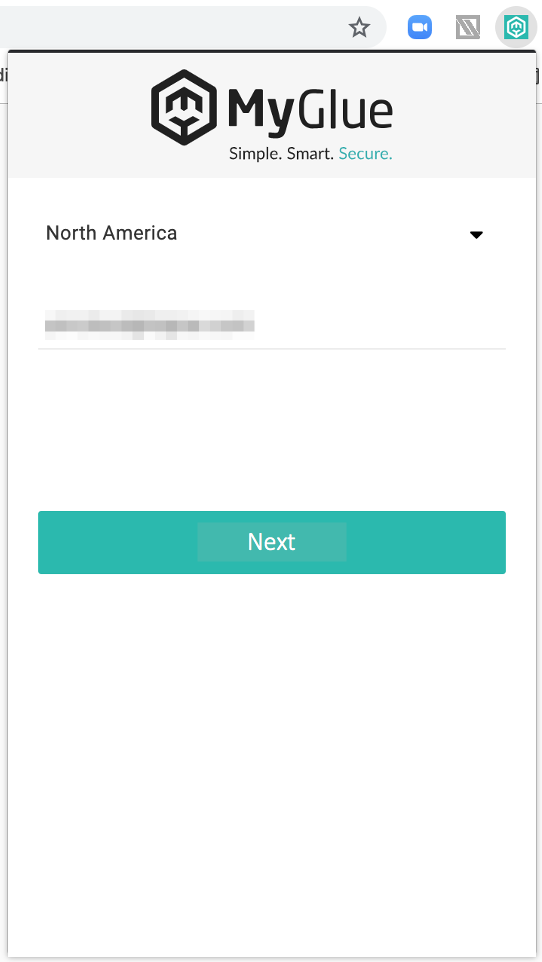 If your IT Glue administrator has configured single sign-on (SSO) for your MyGlue account, you will be redirected to your SSO sign-in page. There, enter your usual SSO credentials to continue the sign in process.

If your IT Glue administrator has configured auto-provisioning, you will be prompted to enter the Account Identifier.

If your MyGlue account does not have SSO configured, enter your MyGlue password and click Sign in.



If you have multi-factor authentication (MFA) enabled on your account, you will need to enter the code from your authenticator app to continue.
Next: Browse related articles